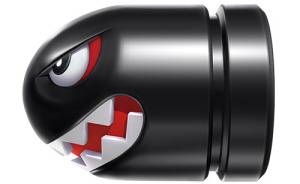 I keep reading around of people asking which is the best plugin, which is the best effects chain or which plugin they should buy to make their mix super loud and competitive…and the list goes on.
I have to confess that I fell in this trap as well some years ago…
It's an infinite loop: you are never satisfied about your gear and you're always waiting to get a new tool before you can go ahead and make some good music. But meanwhile, instead of "making the dream come true" you're just fiddling with knobs, waiting for THAT piece of equipment to arrive.
I was always thinking: "Uh, well, this mix sounds decent, but I can't get farther without that new tool. I will finish it in the future…"
The straight truth? That "ultimate" tool won't never come…And you'll never finish your mix. Fact.
Just Set It Done And Go Ahead
The only thing that can really help you improve is to commit to actually finish your mix now, with the gear you have. Don't try every possible combination, stick with your first sensations and just do it.
Develop and use a plan if you will, but then move on, print it, set it done, forget about it and just move on with something else. When you'll look back a few months from now, you'll see a bunch of finished projects you're proud of instead of a load of unfinished sessions!
Maybe your first mixes will sound like crap. It's OK, it happens. Mine were sounding like that as well and I'm everything but arrived now. It's the proof you're getting better and how you can "hear" something bad out of your past mixes.
By finishing your works, you're kinda doing a checkpoint of your audio know-how, just like the "save as…" you do when working on something on your computer.
You're learning in the process, but what you've learnt won't be "stored" if you don't commit to your projects. If you keep delaying your works 'till you get that missing piece, you're just closing your "learning session" without saving it, and you'll have to start it over from the beginning each time.
You reached the top of the mountain but, instead of setting your flag and taking a picture, you're letting yourself slide down to the base camp.
You Are The Boss, Not Your Gear
Stop thinking there are some secret spells or weapons that will make you a pro. There aren't!
There are no magic bullets, no 1-click shortcuts to make it rock,  or untold and forgotten effects chain. You have to use your ears and learn the craft from the ground up, then develop your own tastes and use the gear you have to reach the sound you're after.
Don't be a slave of your plugins. Don't let them dictate you what's good and what's bad. They're just tools, not the end point, and they should just serve you as that: tools to help you get the work done. If you have just a few plugins then well, get to know them and don't look for something else. They're more than enough and you can make wizardries with them.
Having a new hammer won't let you hit the nail better…Maybe you'll stick it in a different way, but you can stick it with your old hammer, too!
Having many different choices is a thing that came out with computer and modern technology but, while we're thankful we can now make music at very reasonable prices, this things is like a double-edged knife. We can get lost in all those choices and never finish a damn single mix.
Back in the analog days, every studio had a limited set of analog equipment and they had to churn out a rocking mix using that gear only. The point? That forced the engineers working in that studio to really learn their machines and get the best from them. They learned the craft and they're still working like this today and in the digital domain as well.
Challenge Yourself
I want to challenge you to finish your next mix in one week using only your current tools! And with "finish" I mean, well, finish! Make it the best you can. Get it done for release.
You should feel comfortable of playing your work to your friend without that will of telling him: "Well, here it sounds meh…you can't hear that kick drum because I don't have that plugin to make it rock…but I will fix it as soon as I will have that tool!".
No! Instead, craft a great sounding mix right now! You got a DAW, right? Perfect! Then you have a set of good plugins, the ones that came with it, and maybe you bought something more over time, isn't it? I know you have the tools, I know YOU can do it!
Prove it to yourself! It will be worth more than any new tool money can buy.
Do you accept this challenge?
Write a line below and tell me what you think…
And feel free to share your finished mix. That would be great!
Have fun!