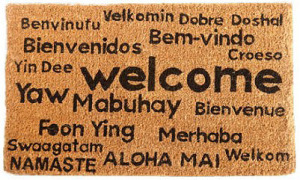 If you just discovered Recording64 in the recent weeks or months, then this post is for you! Yes, because today I want to take care of all of you new readers and subscribers. First off, thank you for sticking around! Your support is crucial.
Next, this blog is meant to give you proven mindsets and tips to get better music right now avoiding all the hype and the marketing gimmicks that surround this audio world.
So, If you want to overcome all the gear addiction and start making better music today with the tools you already have, here's a selection of the articles that will light your way! Have a nice reading!
Mindsets And Strategies
Tips & Tricks
Setting Up Your Home Studio
Pro Tools Diary
There you have it! If you want to start making better music, these articles will walk you down the right path… And if you want to get even more, make sure to download my FREE eBook "The Recording Roadmap"! It's packed with tips that will boost your recordings!
Please forget about gear for a minute. Gear is not your starting point… It won't make a better mixer or musician out of you. Having a $2000 microphone won't help if you can't create something creative with your music and if you can't wield it with confidence, first.
Learn the craft to begin with and start with great musical ideas and good songs. All the rest will come automatically… Prove yourself you can do it (I'm sure you can!). Follow my advices and start today!