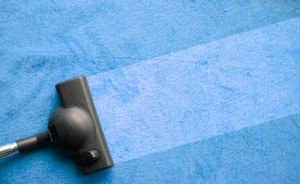 While starting a new mix, sometimes you discover your raw tracks are sounding dull and muddy. With these terms, I am basically referring to all that stuff that builds up in the lows and low mids regions when many tracks are playing together, that will cause your mix to sound somehow muffled or masked out. Choose your favorite word… There's no focus and everything sounds cluttered. Have you ever dealt with it?
Today I want to share with you 2 simple but super powerful EQ moves to clean up all this low-end chaos and give you a solid starting point to start from when working on your next mix.
#1 – Hi Pass Everything
This is one of the best things you can do to your mix, if not THE best.
I was completely blown away when I discovered how powerful this simple technique really is!
Just make use of a simple 1-band High Pass filter to roll off all the unnecessary low end stuff on every track but the kick and the bass.
Generally speaking, you can easily carve out everything up to 80-100Hz without losing the weight and the body of your instrument, while at the same time cleaning everything up.
#2 – Clean Up The Mud
This second hack aims to wipe out some of the muddyness in the low mids region.
You may not be completely aware of this, but these frequencies usually take up way too much space in that range, without being helpful as they're just crowding your mix.
Again, all you'll need is just 1-band parametric EQ.
Start by cutting down 2-4dB around 250-400Hz and experiment to find the best frequency range for your instrument. Roughly speaking, cut down what sounds worse to let the rest shine. Doing some "boost and sweep" with your EQ might be a good idea.
Don't get too narrow with the Q (the width of your filter): keep it around 1 or even lower (wider).
Conversely on what happens with the High Pass filter, this thing won't affect the low end, so feel free to apply it to all of your tracks, including the kick and bass.
A Bunch Of Tiny Moves Will Get You Far
In both cases, it's a process of tiny little moves. You won't probably hear that much of an effect on a single track, but try these hacks on many tracks and then listen to both the processed and the unprocessed version…
That's when you'll really hear all the good things I'm talking about!
You mix will INSTANTLY sound much better with close-to-zero efforts! Proven.
Maybe you're already using these techniques in your mixes, but in case you are not, try them! They are very simple and come free of charge.
In the end, I think that are basic concepts like these that can really make a difference for your mixes and put you a step forward on every other home studio mixer! Let me know what you think!