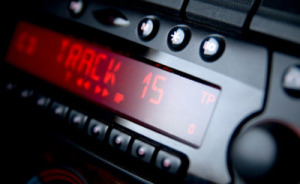 If you've been mixing or recording for a while, then you might have heard people talking about checking mixes on the car stereo. It is actually a very good habit you should get…
But why? Why that car stereo perspective is so important? And why shouldn't you skip that test before setting a mix done?
That's what I want to address today…
Here are 3 reasons that make the car stereo test an invaluable tool for virtually any engineer or musician out there.
1. It's The Worst Listening Environment
Some people tend to spend thousands of dollars on car audio system, and I just can't understand why. If they're doing it because it's cool to have big speakers on their own car, then fine, there's nothing wrong with that… But if they're doing that thinking they'll get the "real" thing out of it, that hearing music is just about how much money you spend on your equipment, I think they're really missing the point.
Why? Simply because a car is not something that's meant to sound good, no matter what you do. It hasn't been built with sound in mind. Exact opposite. Cars don't sound that great, and like I explained in a previous article, a super-expensive set of speakers is worth nothing in the wrong environment.
Listening to music in your car is just like going for the worst listening case. Think about it… When sitting in the driver's spot, you're not even close to what's called the "sweet spot". You should be centered between the 2 speakers, while you're actually closer to one of the two. On top of that, speakers in a car are usually placed somewhere down below, never facing you (tweeters at ear-level? Gone…), not to mention your car might have another pair of speakers firing from the back seats or somewhere else, just to make everything even more messy.
This causes an overly-exaggerated and unfocused low end, with resonances and reflections all over the place, and a blurred stereo image. And that's exactly what we might need as mixers! It's our final exam. If we can make our mixes sound good in a context like this, we have good chances to be in the right ballpark!

Note: The same thing applies even if your car system is sounding just like a pair of plastic all-midrangey speakers. By cutting away all the low end and hi end, they will give a useful point of view on your mix!
2. It's Likely Where We Spend Most Time Listening
I can say my car stereo is second only to my studio monitors. If you are just a bit like me, then you spend a big chunk of your time listening to music in your car, while cruising. Same thing is true for many people out there. While going to work, out with friends and things like that, they all spend time in their cars, perhaps listening to something.
That's why having a song that translates well on car systems is so crucial. Even if they're not all engineers, they have a good "footprint" in their brains on how music sounds in their cars. They're so used to that they can tell if something feels "wrong" with your mix…
While listening to your songs alongside their favorite tunes, they'll likely spot if your mix sounds harsh and cold, or boomy and muddy, if there's way too much bass(even if they listen with that bass-boost function on all the time!), if the esses are nasty and so on…
3. It's A Mono-Compatible Reality Check
When mixing, we might think we won't have to deal with mono just because everyone listen to music in stereo nowadays, and our music won't likely be played on a tiny mono speaker, right? Well, wrong.
As we said above, when we listen to something in our car, we're not getting a true stereo representation of our mix.
Conversely, what we get is a boxed sounding mix leaned towards one side and with all the phase cancellations you can imagine. That's not stereo! As far as I'm concerned, I guess that's closer to mono, indeed.
So, if you're not used to work on your mixes in mono (or at least check them now and then…), this reason will hopefully convince you on this subject.
Face The Fear And Move On
I hope these article helped you get a wider overall vision on why checking your works in your car, even side by side with a reference track, is so important.
I don't want you to feel discouraged if a mix you made sounds really awful in your car, while it was sounding great in your studio. It's ok. I think we all walked down that path. Don't let the fear hold you back from checking your works in the car just because you're scared about how bad they could sound. Just face that fear and learn from it. It will take time, as everything, but you'll win, by no means.
So, after this brief motivational line, a quick question: are you already used to checking your mixes in your car? Is it part of your workflow? When you've a minute, drop me a sentence below.