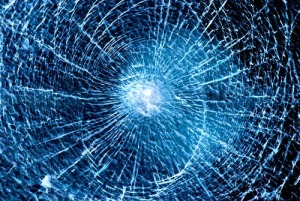 When mixing, it's very easy to cross a line after which you'll literally start harming your mix.
You made lots of efforts to craft it the way it is and now you're just tearing it down, mercilessly…And the worst thing is that you're not even realizing it!
Your Brain Deceives You
After some time spent listening to the same material, our brain gets tired of hearing it and will start asking for something fresh!
Do you know what happens when you hear the same song over and over? You start feeling somehow tired of it, you need a new song, don't you? Same thing when mixing…
The trouble is that, when working on a mix, you are not fully conscious of this "tiredness".
Your brain won't came out with an alert and tell you: "Hey, I'm cheating you man. Your mix is great, now give me something else!".
Leaving your mix and listening to something different (or just take a rest!) will be more than enough to make your brain super happy, but instead you'll begin to convert the "I need another song…" mindset above into the "I need another sound…" one, just to calm that hunger for a different thing, basically.
5 Minutes To Wreck Your Mix
So you'll start turning that amazing huge and deep kick drum tone into a punchy and spiky one, you'll tweak an EQ here and a compressor there…
Every new tone you'll craft will sound better for you ('cause it will be different and your mind will like it!) but, unfortunately, start changing things is the biggest error you could have done!
You just reached a point where you're not making your mix better: you're just changing it for the sake of making it different! You don't know where you are going with it anymore.
In a few minutes, your mix will be light years away from the point where it was sounding balanced and with an overall sense.
That's when you'll realize everything is sounding like crap, because now it is really sounding like that, sadly…
You screwed up everything and now you're lost in a mixing wasteland.
You can try to fix things around hoping to reach at least a decent result or you can just start it over…Damn!
Keep Yourself On The Look-Out
Or you can be aware of this behavior you'll struggle with and act against it by keeping yourself vigilant for the whole path!
That's how the pros can work faster and focused.
 This way they can keep this natural behavior under control and deliver a great song. It's all about mindsets and strategies!
In essence, a mix is done when you reach the perfect balance between all the tracks, right?
Now, some skills and strategy will give you that but, once there, once you get to the point where you feel there's nothing left to work on, just keep yourself on the look-out and don't start changing things, don't try to turn your "red" mix into a "blue" one. You won't succeed!

Instead, you'll risk to end up with a muddy combination of the 2 and fall into the trap above. You are likely bounded to that, indeed. We all are!
This is the moment when you should print the mix and close your session.
If you believe, you can easily reopen it the next day with fresh ears. You'll re-discover how good your mix is!
It's your turn now…

Have you ever experienced that? What are your personal tricks to overcome it?

Would be great to hear your story! Share it below…