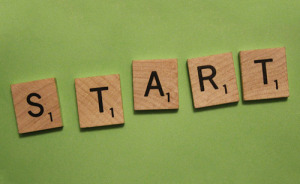 As another year comes to an end, we get the chance to look back and think about what we've done so far with our music, life, work…

The goals we reached, the songs we wrote, the mistakes we've made, the great mixes we've crafted and the ugly ones as well. It's all here in a kinda nostalgic feeling, isn't it?
But with 2015 ahead, we think a bit about some new year's "resolutions", too…In that sense, today I want to write a few words of encouragement that'll hopefully help you face this new year with some strategy, making it possible for you to reach even higher tops in the next 12 months.
Looking Back
Start by asking yourself  a few questions…
How much music did you make this past year? How much new stuff did you learn? How much money have you spent on new gear? Have you been able to use the things you bought at their full potential?
Think about this a minute and make a mental checkpoint of your answers.
It's Time For A New Plan
And then think about some new musical goals! Pick a piece of paper, a calendar, a google doc or whatever and write them down! Seriously, spend 5 minutes of your life and write them down somewhere. If you keep them in your head it won't work… You'll likely forget about your new goals in a matter of weeks, if not days and, most important, there'll be nothing concrete to push and motivate you. Because we all need a push from time to time, and that's a way to create one!
For instance, I know I want to get better at managing my business, squeeze even more value from the gear I have resisting the hunger for a new plugin or microphone, learn more about mastering, mix more songs and a get faster…
What about you…? Are your mixes sounding better than the ones you closed a the end of 2013? How do you plan to get better? Maybe you need to widen your musical tastes and get new sonic ideas…Or maybe you need to focus less on mixing, use fewer plugins and get better with microphone placement, instead?
Do you want to write, produce or mix more songs? Want to get more live gigs for your band? Or perhaps you want to demistify how compression works and be able to use it with confidence once and for all…
Move Forward
Whichever is your case, set the goals and the essential steps you need to make in order to reach them, and then go ahead full throttle!Start with this new year.
If you already have some basic tools to make music with, then there's no reason for waiting. Do you lack them? Well, building your studio will be your primary goal!
Don't let other people discourage you and don't wait any longer. Keep yourself focused on your target! If you want to look back a year from now and see some improvements in your music making, that's how you need to work! Today. Now, not then! Don't miss the train… A new 2015 of great music making is ahead! Good luck and happy new year!