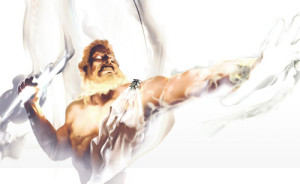 In part 1 of this series, we started dispelling some popular audio myths that float around us.
As a recap, you don't need to record everything as close to digital zero as possible, you can definitely make a good record out of your humble equipment and digital can sound just as good as analog.
Today we'll keep tearing down a few more popular beliefs…
#4 Blankets And Eggboxes Are A Very Cost Effective Alternative To Acoustic Treatment
Nope. They're not. Blankets and eggboxes can only help reducing the mid-high frequencies reflections a bit, giving you a dead sounding environment and making your think your room is well treated. Whether this can be useful sometimes, they will make absolutely nothing for the low and low-mids region, which unfortunately are the ones which gives us most issues in our closed environments.
Professionally designed acoustic panels and bass traps like the ones you can find from GIK Acoustics for instance, belong to another league. They've been carefully developed and tested to help controlling the low frequencies as well, giving you a much more precise frequency response across all the frequencies in the range.
#5 You Need To Spend Lots Of Hours (Or Even Days) To Get A Good Mix
Definitely not true. The legendary mixer Chris Lord Alge, for instance, gets his mixes done in about 3-4 hours each! He works fast because he knows the more time you spend on a mix, the more you'll risk to damage it beyond remedy; changing things here and there with no clear goal in mind!
And I'll tell you more… A couple of months ago, Bob Geldof reunited a big group of musicians for recording a new version of "Do They Know It's Christmas" for his Band Aid 30 project… And they filmed, recorded, edited, mixed, mastered and released the song all within a weekend, 36 hours! Now, you don't have to do all of that stuff alone in the next 2 days, but you get the idea…
The point is: don't spend a whole afternoon tweaking your kick drum. Find your target. Focus on what you want to get first, develop a clear sonic idea in your mind and then work your way to get that. Once there, print it and don't look back. Your mixes will thank you.
#6 Mixing In Mono Is Useless, As Nobody Listen To Music That Way
Whether this might be true in part, mixing in mono and most important having a mix that sounds good in mono, is still crucial.
First off, mixing in mono will just make your mixing much smoother! You'll notice phase problems much easier to begin with, and you will make better EQ decisions as well, as you'll be forced to fit everything in a mono narrow-sounding space.
Secondly, we get real stereo only when we sit perfectly centered between our speakers, right? Unfortunately, average people don't listen that way most of the times. Their average listening environment is more similar to mono than stereo, actually. That stereo placed on a shelf on the right in the office…No good stereo image. Same thing while driving; we lay on one side…No good stereo image.
That's why we need to make sure our mixes translates well when played in mono as well. Even if we don't care about those little mono speakers at the McDonald's and even if people don't listen to music in mono anymore, having a mix that is mono-compatible is always a good thing.
Make sure to check out Part 3!