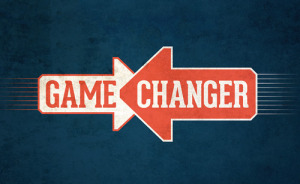 We just hit 50! Yes, the post you are reading right now it my 50th here on Recording64! Just a tiny step for a man, but a gigantic leap forward for the blog!
Since the beginning, I wanted to motivate and inspire you to accomplish your goals, without being fooled by all the unproductive business hanging around trying to get you down. R64 is all about this. It was born for this purpose 50 posts ago.
To celebrate this goal, today I want to share with you what's most likely been one of the most important lessons I've ever learned.
It's a life experience I've been told by one of my teachers back in the audio school and it's fair to say it changed my way of thinking as an engineer and helped me with my journey. Perhaps this lesson that somehow opened my eyes will do the same for you!
(PS: Stick around 'till the very and for a shocking proof from a "fabulous" guy…)
The Game-Changer
Some years are gone, but I can remember almost every single word my mentor told us that day… We were just a humble class of fresh audio engineer-wannabe debating about home studios vs pro studios, what you need, gear and things like that…and then he started talking:
I was there in Rome, in that super big state-of-the-art facility, most likely the biggest studio in Italy. It is as large as a campus, no joke! [That's why people call it The Village, I guess…]. They needed my work for a session for a movie score, with a big orchestra coming from the East of Europe…We were in the control room doing our business and then the son of one of the leading engineers there, a lad nearly 18 or so, walked in, sit down in the corner and started mixing…

A few hours later we had a break and he asked me to have a listen to his work…
Guys, believe it or not, I was literally shocked. I've been in the industry for roughly 20 years now and I can tell if something sounds great. And it just did! Sure, it needed some minor tweaks but hey, he did it on nothing but just his humble MacBook and a pair of headphones!

In all honestly, I can say the song was 80% there if compared to big-bang productions, maybe even a bit more than that. Not less for sure. I heard commercial mixes done on million-dollar equipment that were not sounding as good as that mix done with cheap gear.
In a few words, it was ready to go. Think about it, children…
You Can Make It! No Excuses. Period.
It was like a lighting bolt for me. I always thought there were some myths flying around the audio world and all of this gear addiction and that was the proof I needed. I didn't trust myself, but I trusted him. My perspective radically changed since then.
Let me be clear… I'm not saying having great gear is useless and won't make a difference. Good gear is great. We all love metal faceplates and shiny leds, but that's not the point… The point is that you should be able to make a rockin' mix out of everything. You can make it. You have to, indeed!
We should stop hiding ourselves behind that tool we don't have to justify our poor sounding works. No excuses! Today's technology lets us make things that were science fiction only a few years ago. Now it's all about us and how much effort and passion we put in it!
My Point On Expensive Gear
"Yeah, but if all of this fuss is true, why the heck are studios filled up with tons of expensive stuff? …If I want to be pro, I need that equipment!".
My answer is straightforward: it's not the studio, it's the people who work in it. It's the top engineer who knows how to get to 100%. It's a joke for him to reach the first 80% percent. He wants more, but he can't get it with basic gear. That's why he needs more expensive stuff. He knows how to wield that "more"! What about us? Can we reach the first 80% with ease?
Having great gear can help, but only in the right hands. If you can't reach the first 80% with a laptop, having a rack filled up with outboards will do absolutely nothing but leave you with no money and tons of frustration.
In other words, are you sure that having a F1 racing car will let you compete with an expert driver? I guess he will beat you even with his wife's city car.
Affordable Gear Will Get You 80% There!
Ok. Perhaps you don't believe me… If I were you, reading a post from a young audio engineer telling his point of view on gear, I'd likely take the read with a grain of salt as well.
But if you've hung around here for some time lately, you probably know I'm that kind of guy who likes to collect tangible proofs to hold up his thoughts (that's because I often think my ideas could be wrong to start with…).
And here it is another proof for you, from another engineer, a person you may know and respect (so not just a lad's point of view):
You can assume that all these midrange interfaces are very good. I would concern myself with the quality of the driver and the flexibility of the routing more than the tone of the box. I just mixed two record that were entirely recorded on laptops with sub $300 interfaces and Studio Project microphones. They sound great. The affordable gear will get you 80% there. The next 10% cost $20K, the last 10% cost $500K.
It's nothing but that cool guy of "Fabulous" Fab Dupont speaking here. He knows best, by no means. Of course, money is not the only concern, but I'm pretty sure he takes skills and experience for granted.
Be The Guy With The Laptop
Weird concurrency here. Both my teacher and Fab are basically telling the same thing!
Use what you read to build yourself an armor and fill up your will to make it happen!
It's not another cool mixing tip or plugin. But in my opinion, this lesson worths much much more. If you start something with the right mindset, everything else will fall into place.
Learn your tools. Start today with the gear you already have so that one day, when you'll get the chance to put your hands on expensive gear, you'll know how to make it work and get closer to 100%.
For the time being, go hunt for the first 80%. You can reach it, no matter the gear you have! 
Remember we work with audio day in day out, and what to us corresponds to 80%, for the average person might be close to 100%. In other words, 80% is just right. You don't need that missing 20% to make great tunes now.
Rethink your mindsets. Begin today. Be the guy with the laptop!
Tell me what you think with a comment below and join the celebration for this 50th post!
–
If you are new to R64, don't miss my eBook "The Recording Roadmap" to get more insights, mindsets and tricks to make better music starting today! Get your FREE copy here!